Moiré Patterns

When two patterns interact, a new, completely unexpected and unpredictable pattern emerges. The new pattern is not an illusion, it is a real event. Shifting the position of the two patterns results in changes in the third pattern.
This pattern was created by the interaction of a square pattern and a concentric ellipse pattern.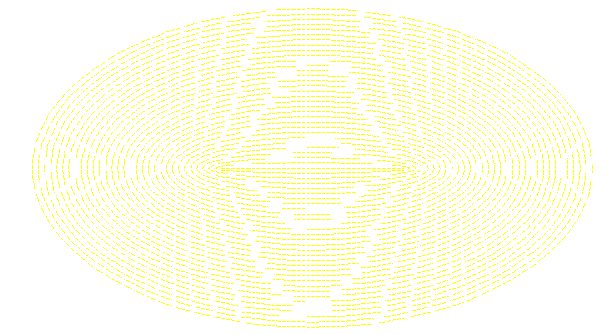 Below the screen is colored and moved aside to show the features of the original patterns.
A circular pattern yields still another design.